Very close to the soul of Ruhr football
You are not only very close to the football cult of the Ruhr area in pubs or on football pitches, at Pöhlen or in the fan shop - on a tour through the core or nucleus of a club, you will find out its history and the people who make it up everything worth knowing about the history, the legends and myths and of course the future of every club!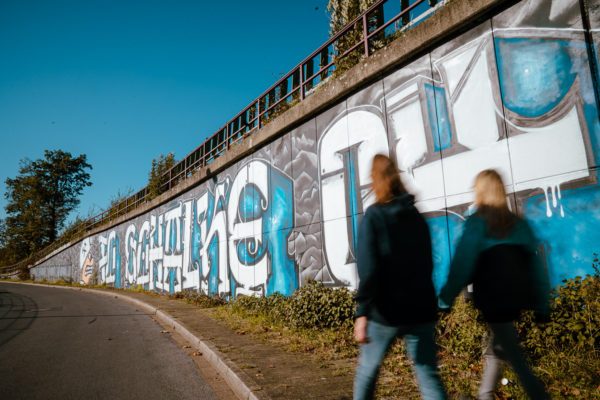 Myth tour through Gelsenkirchen-Schalke
The FC Schalke 04 arena is in Gelsenkirchen-Erle, its identity around four kilometers away in the Schalke district: Am Schalker Markt, on the St. Joseph Church, in Glückauf Arena or on the Schalker Mile. From Olivier Kruschinski, a Schalke player since day one and organizer of his club's city tours, you will not only learn everything that makes Schalke special, but much more. the Myth Tour leads through the district on foot and takes around three hours. In addition to churches and classic football "fields", you will also visit cemeteries and you will be amazed at the blossoms that fans can thrive on! The very informative tour is an absolute recommendation.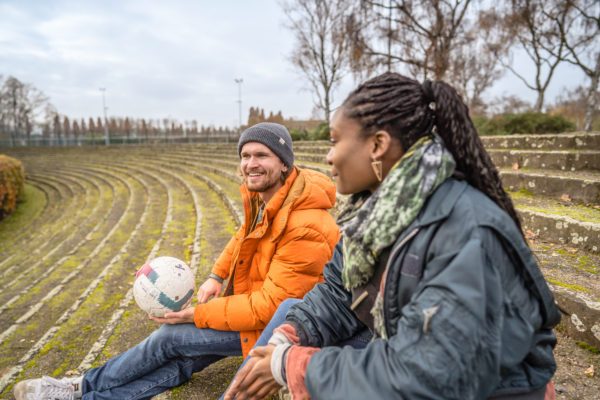 Borsigplatz temptation in Dortmund
The tour leads to the original locations of the founding of the traditional Dortmund club BvB 09. From the founding church to the "White Meadow" as the first venue, to the home of Franz Jakobi, the famous founder, to the "Wildschütz" restaurant, where the inaugural meeting took place. Here you get a very deep insight into the soul of the club and answers to questions like: where did the shoemaker of the football shoes live and where were the first tickets for the games printed? Last but not least, you hike to the first playground in the Hoeschpark!
Experience a whimsical tour of about two hours through the north of Dortmund, directly on Borsigplatz, where the more than 100-year history of Borussia Dortmund is still alive. Insights into local history, where it all began.
In addition, Claudia and her team have other tours on offer.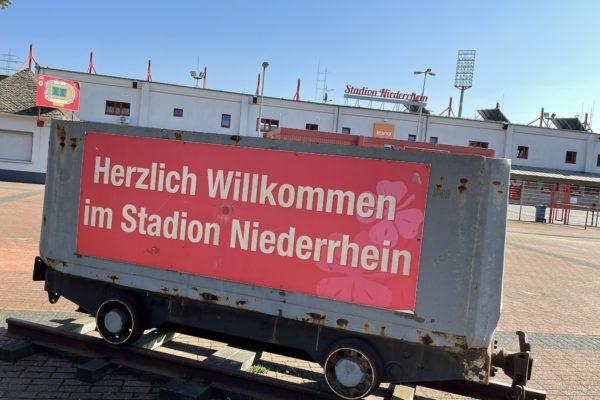 The decisive factor is on the square - RWO - Tour, Oberhausen
This saying by footballer and coach legend Alfred "Adi" Preißler is cult - just like the many traditional clubs in the Ruhr area. On the entertaining Oberhausen tour you will get football tradition, stories and anecdotes about the Ruhr area football and its football greats, about the heroes of yesteryear and the stars of tomorrow.
The tour gives you insights into the world of a professionally run traditional club with ambitions on the grounds of the venerable Niederrhein Stadium. Loosened up by small guessing units, this "slightly different football tour" at the home ground of the famous SC Rot-Weiss Oberhausen is interesting for you as a sports enthusiast if you simply want to take a look behind the scenes of the former Bundesliga club.
You can find more information about the tour here.