Photo tips from Ruben
Ruben introduces you to his personal photo tips and favorite photo spots! On Instagram he is as @revierstrolch on the way and shows you the most beautiful corners of the Ruhr area, so stop by!
RUBEN INTRODUCES HIMSELF!
Hello, I'm Ruben and I'm from Herne! Even as a child, I loved taking pictures. In the early 2000s I got my first digital camera, followed in 2012 by a digital single-lens reflex camera. As a real child of the Ruhr area, I chose motifs from my homeland. The industrial culture really fascinated me. I discovered the Ruhr area from its most beautiful side - when the sun bathes the industrial monuments in a fantastic light during the golden and blue hour. Because there are so many different things to photograph, it's hard for me to pin down one genre. In addition to the Ruhr area photography, I am also enthusiastic about animal photography, but I also like to photograph landscapes, cities and lost places. The Ruhr area is home for me. Home with a unique history. The region offers endless motifs. Industrial culture in particular fascinates me. Mining legacies offer top-class photo spots. The heaps in particular are beautiful at different times of the day and year. Whether a sunrise in summer or a sunset in winter. Each time the mood is different and poignant.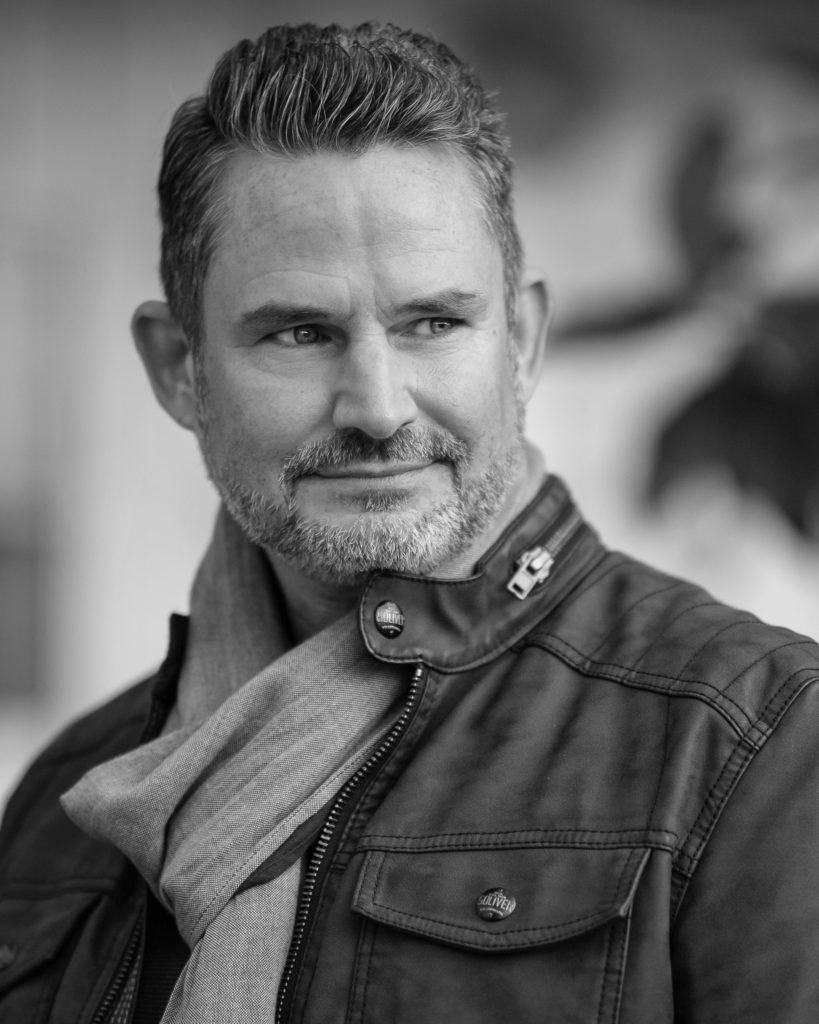 WHAT CAMERA DO YOU USE?
I take photos with two digital SLR cameras and a wide variety of lenses. Depending on what kind of recording I have in mind. I also learned to love my drone because it gives you completely different perspectives.
WHAT ARE YOUR FAVORITE 5 PHOTO SPOTS?
HALDE HOHEWARD HERTEN
My favorite heap, because I can reach it very easily from Herne. Whether for a walk or for a photo tour, it is a real eye-catcher. Particularly beautiful with the landmarks and the Ewald colliery. The observatory can be photographed from a variety of perspectives. For this shot I used a 400mm telephoto and took the photo from a distant bridge over the A2. This is how the setting sun and the heap come into their own.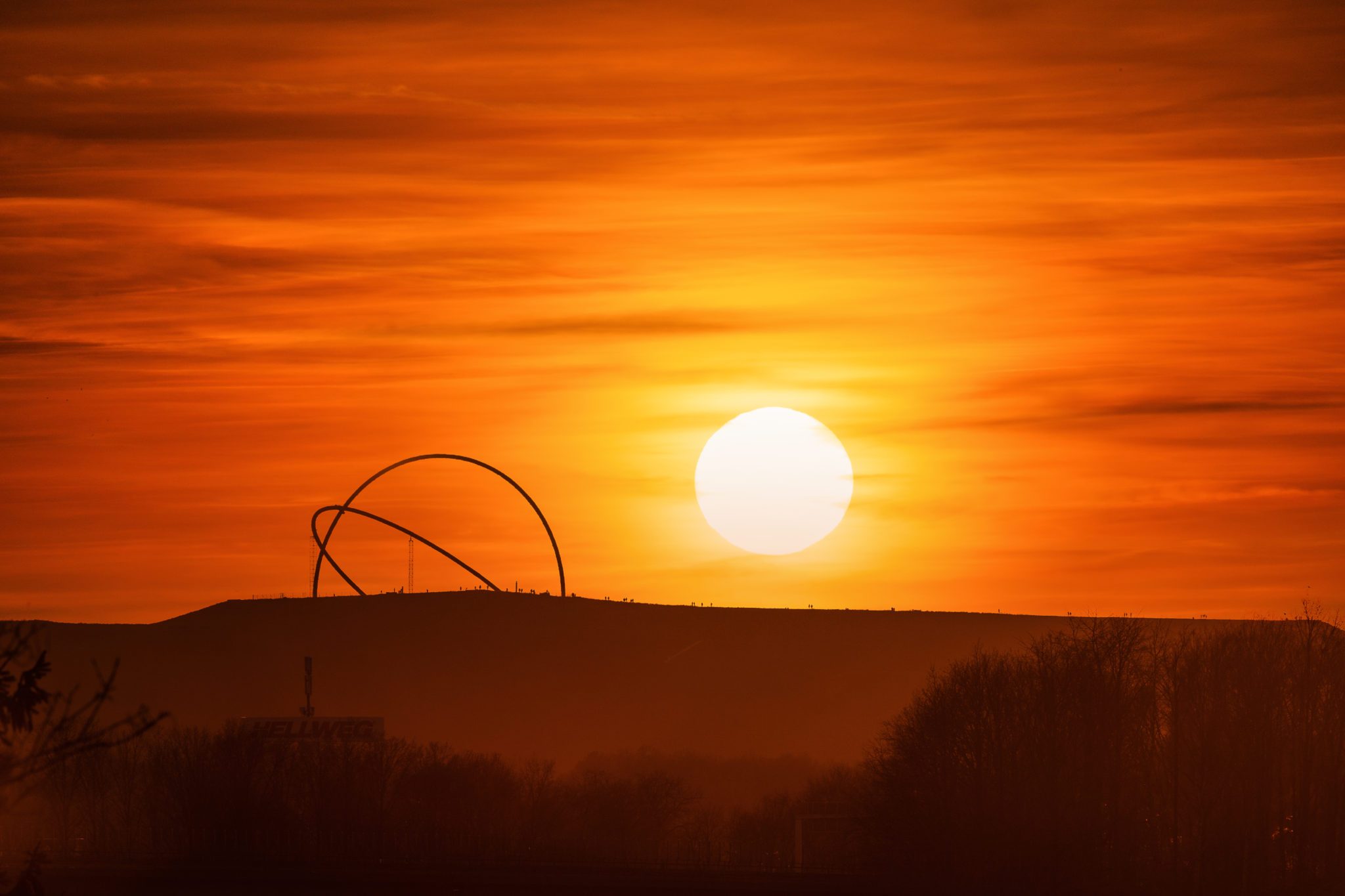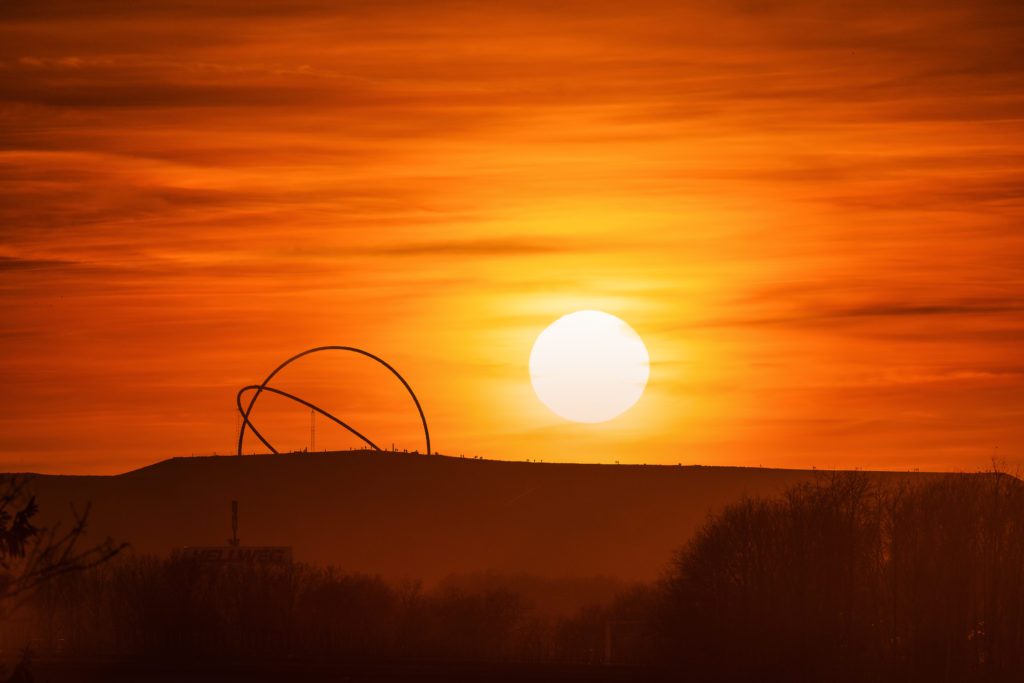 WEST PARK BOCHUM
Here you can still see industrial culture up close. I really like the illumination in the dark. Here I used 33mm focal length and was close to the edge of the water to capture the reflection of the water tower.

STACK HANIEL BOTTROP
The Halde Haniel is the highest accessible heap in the area. From here you have a great view over the Ruhr area and you can use the totems as a wonderful motif. Here I photographed according to the motto "Foreground makes the picture healthy". I wanted to blur the first totems in the picture and focus on the back poles.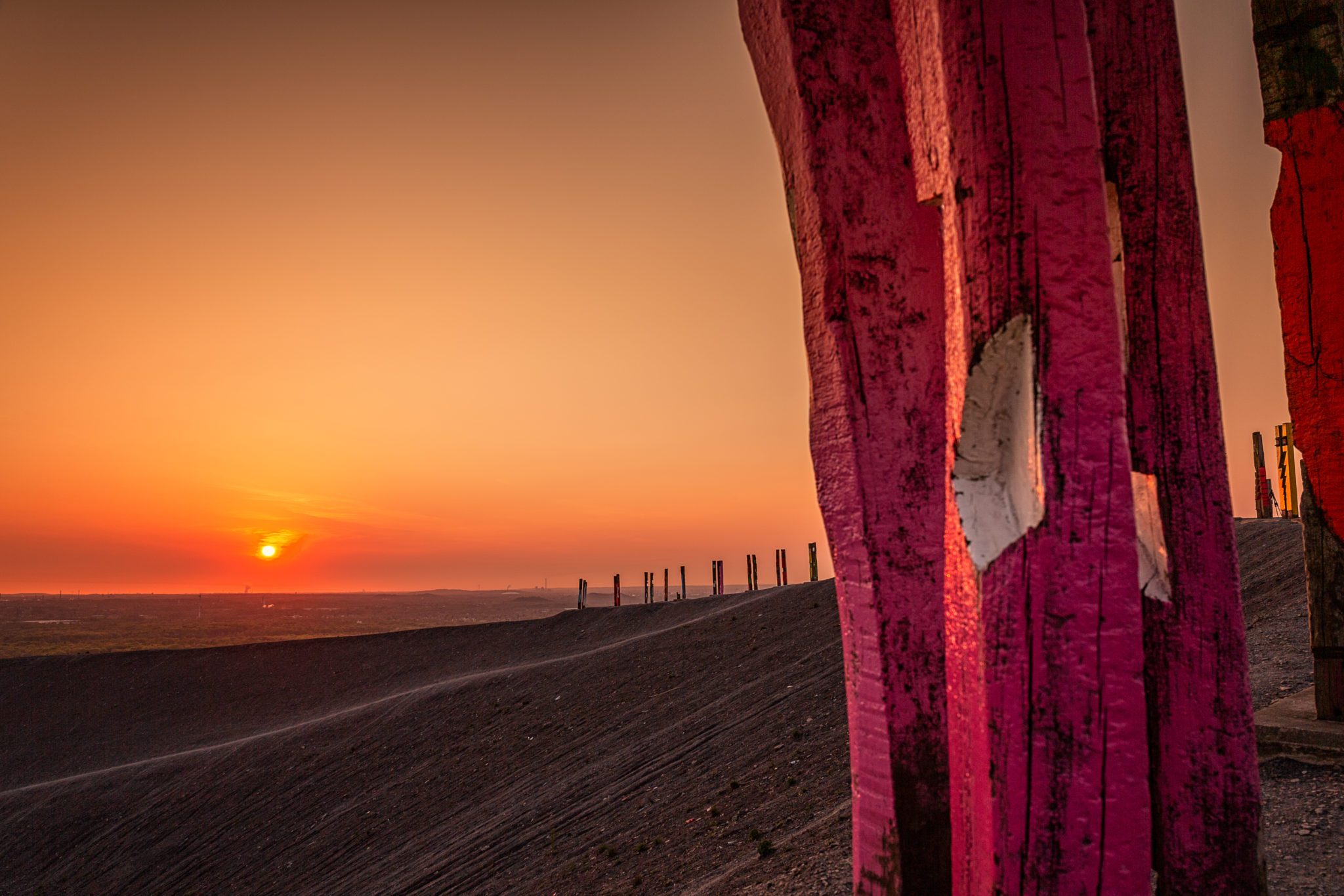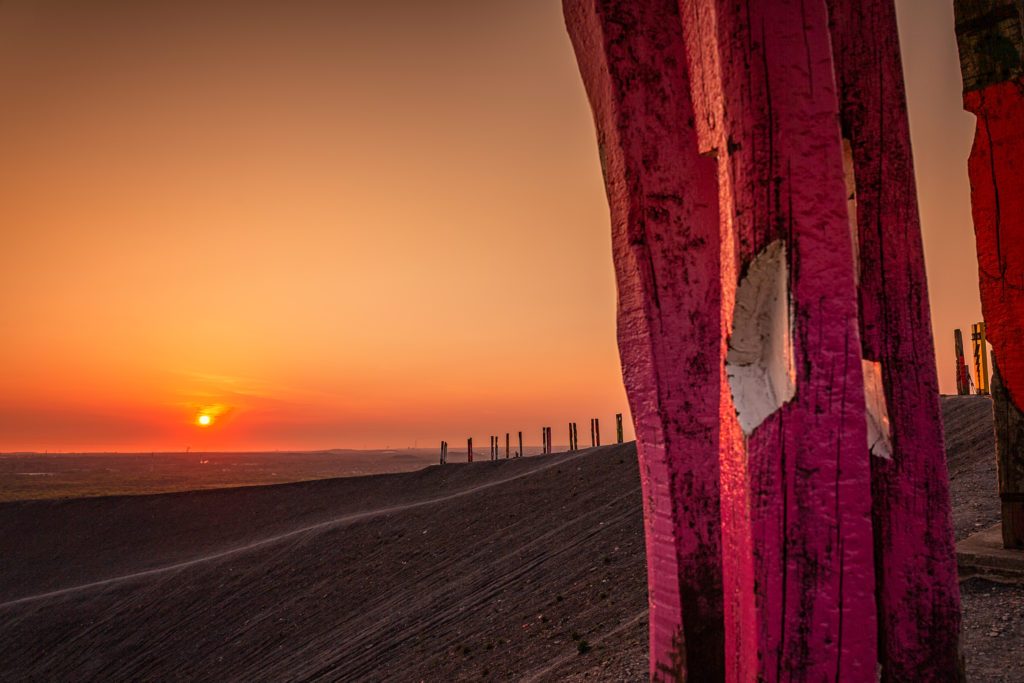 TETRAHEDRON BOTTROP
A particularly beautiful landmark that is clearly visible from afar. A great photo spot. This is a drone shot. Completely new perspectives often emerge "from above". Here I wanted to photograph the horizon and the sunset.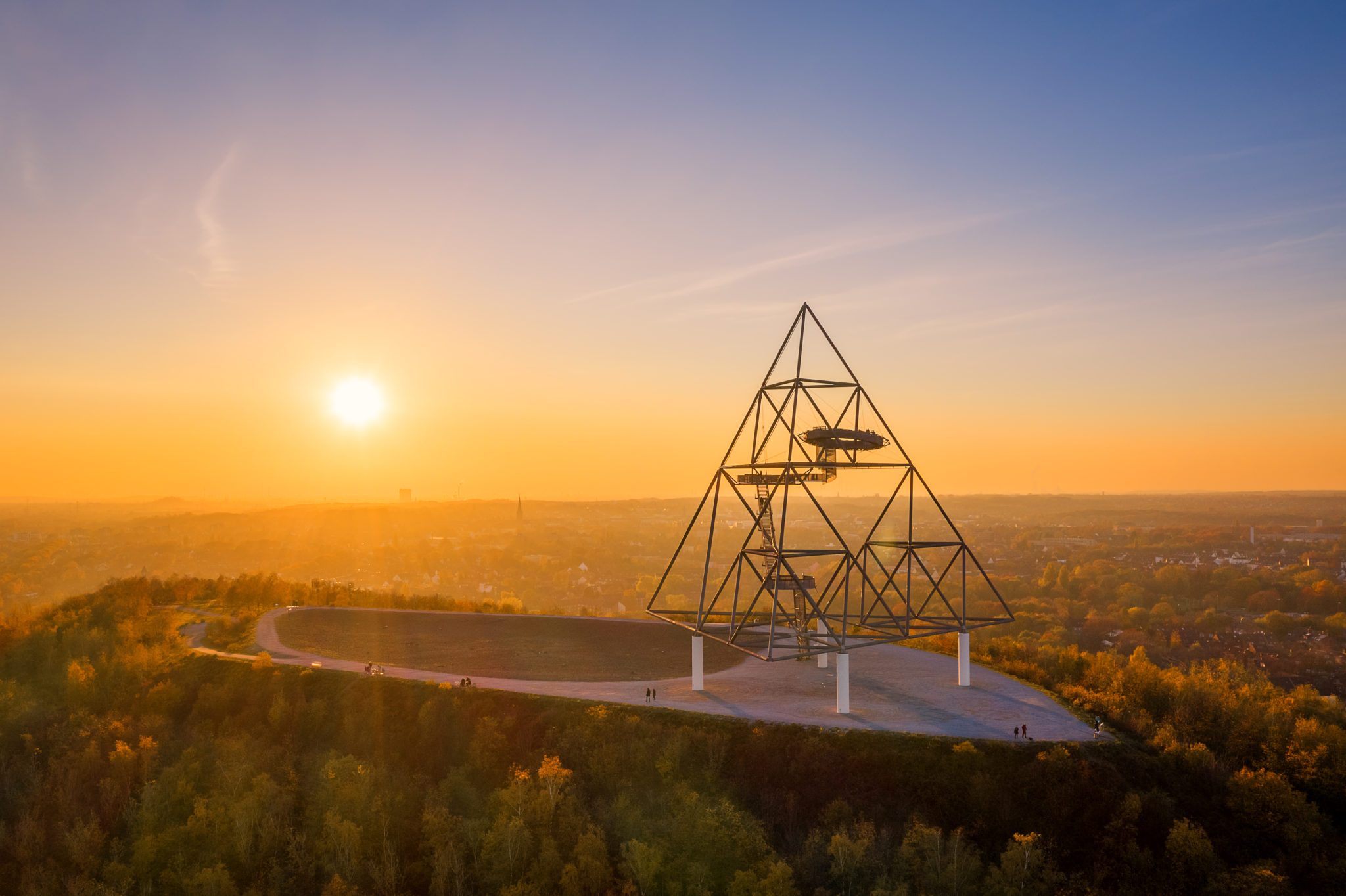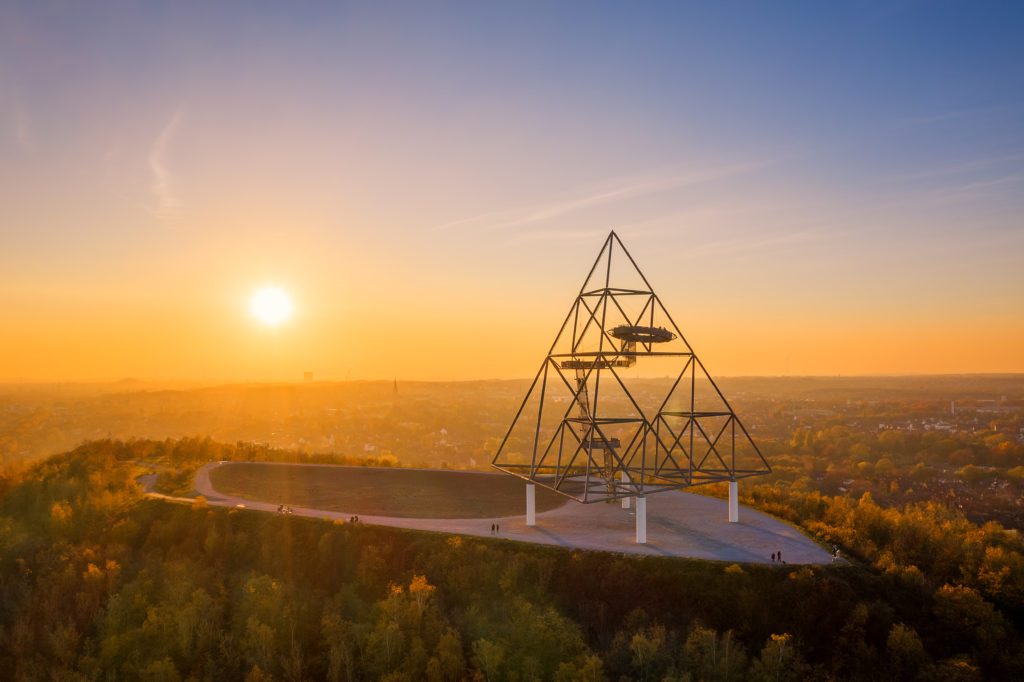 ZECHE SCHLÄGEL & EISEN HERTEN
Especially after the restoration, this place makes a unique photo motif. This colliery can now also be seen beautifully illuminated from Hoheward. The rainy season has created a large puddle. I used this and my ultra wide angle for this reflection. To do this, I went close to the water surface.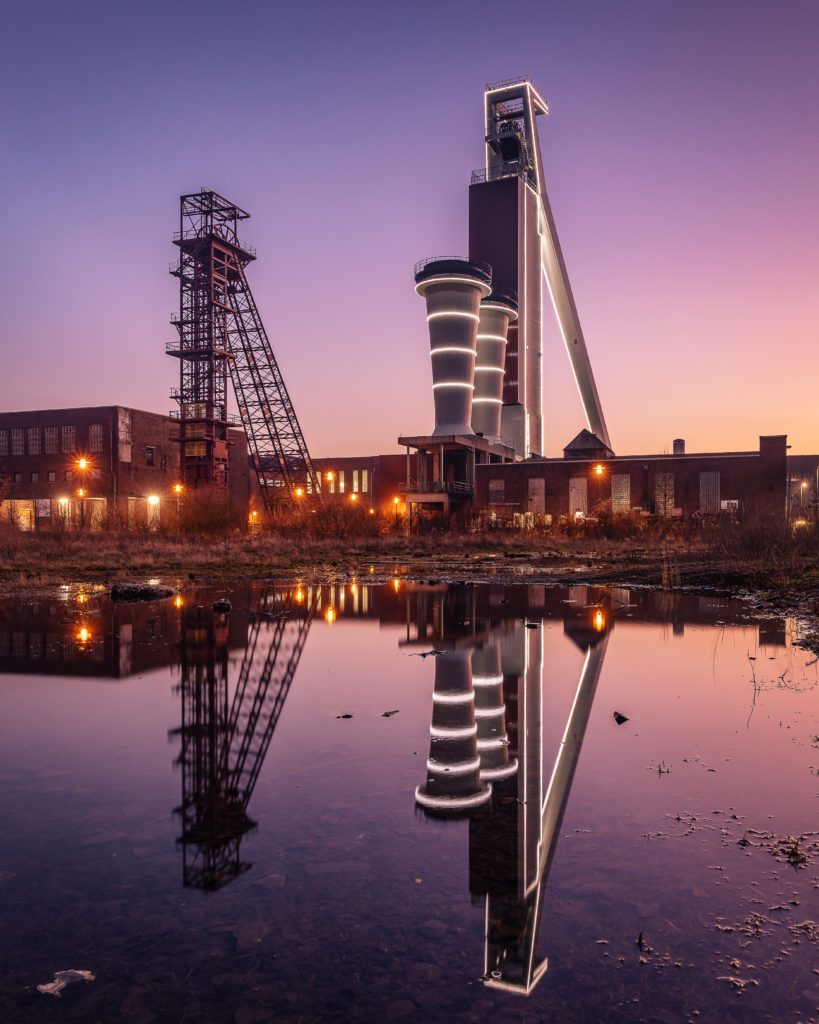 WHAT SETTINGS DO YOU CHOOSE ON YOUR CAMERA?
I always use manual mode to take photos. Here, too, the motive matters. If I want to capture a sun star, I like to use a high f-number. If I want to emphasize a detail, I choose a small f-number. I also like to use gray filters for long exposures.