Arrival in the Ruhr area
The central location in the middle of Europe makes it easy to get to the Ruhr area: you can get to the Ruhr area by plane or car, by bus, train or bicycle. Several thousand kilometers of rail enable you to easily get to all cities and regions in the Ruhr area by train.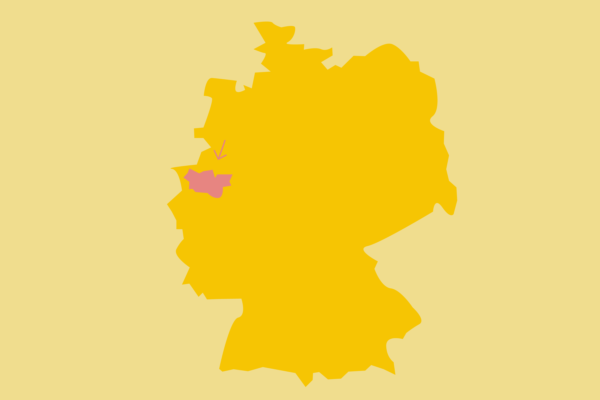 Welcome to the Ruhr area
There are large main train stations with supra-regional connections and transfer options in all directions of the area in Essen, Duisburg or Dortmund. The Verkehrsverbund Rhein-Ruhr (VRR) also takes you by S-Bahn, tram and bus to more than 10.000 stops throughout the region. By plane and by car to the Ruhr area Düsseldorf Airport is right on the doorstep of the Ruhr Area, and Dortmund Airport is right in the middle.
By car, train, bike or plane
While Düsseldorf is the hub for connections from all over the world and within Germany, Dortmund is primarily the destination for flights from major European cities. Getting to the Ruhr region by train via the Münster and Weeze airports and by car via the well-developed motorway network is uncomplicated. Speaking of the autobahn: You can get to the Ruhr area by car via the autobahns A2, A3, A40, A42 and A52, among others.